Commercial Real Estate
Coldwell Banker Commercial® offers a full range of commercial services backed by experienced professionals who guide you through those complex commercial real estate decisions. Whether you are buying, selling or leasing, they have the tools to assist you. Their access to local, regional and national databases of prospects and properties provides them with the valuable information you need to make buy, sell, lease or exchange decisions.




Coldwell Banker Commercial
3113 E. Lincoln Drive, Suite 101
Phoenix, AZ 85016
Leo Liakatas
(602) 550-4291
Leo.Liakatas@cbrealty.com
cbcworldwide.com
Title and Escrow Services
Buying a home is the most important investment that most people will ever make. Title insurance and escrow settlement services guarantee that a buyer will receive the ownership interest that was bargained for, and that the transfer of ownership is completed smoothly and expeditiously. It is the most effective, most accepted, and least expensive way to protect a buyer's ownership rights.


Equity Title Agency (Phoenix)

(480) 368-5458
eta-az.com
info@eta-az.com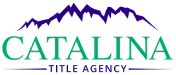 Catalina Title Agency (Tucson)

(520) 546-8127
catalinatitle.com
Coldwell Banker Global Luxury

®
Coldwell Banker Global Luxury® is recognized as a world leader in the marketing of exceptional properties and is widely considered to be among the world's consummate marketing programs for successfully promoting luxury properties to a local, national and international marketplace. All Coldwell Banker® sales associates may list and sell Coldwell Banker Global Luxury properties, regardless of whether the associate holds the Luxury Property Specialist designation. The minimum price for a property to qualify varies by ZIP code, please contact a Coldwell Banker agent for more information. In addition to price, a Coldwell Banker Global Luxury-caliber property should be of exceptional quality and style, reflecting the prestigious image of this exclusive program.
Homeowner's Insurance
With Realogy Insurance, one of America's leading providers of personal lines insurance, you've got one-stop shopping for all your needs including homeowners, renters, auto, valuable articles, umbrella liability and other coverages. To help you shop smarter, we provide quotes from multiple national and regional companies whose names you know and trust.





Realogy Insurance Agency
(888) 717-1776
realogyinsurance.com
Mortgage Services
Your success is their success. Their focus is entirely on helping you finance your American Dream. They have the expertise to make it a fast, easy, and enjoyable process. They offer the assistance you need for all of your mortgage endeavors.



Guaranteed Rate Affinity

Kyle Pugel
(480) 268-3950
Kyle.Pugel@Grarate.com
rate.com
Property Management
Coldwell Banker focuses on the best long term, seasonal and vacation rentals in Arizona. From Lake Havasu to Phoenix, we have something for everyone.
Coldwell Banker Property Management
HomeRiver Lake Havasu
1947 McCulloch Unit 102
Lake Havasu City, AZ 86403
(928) 855-0135
kgomez@homeriver.com
HomeRiver Lake Phoenix
3337 N. Miller Road, Suite 105
Phoenix, AZ 85251
(480) 970-1999
phoenixpropertymanagementpf.com
Referral Network
Coldwell Banker Realty Referral Network is committed to providing a seamless referral service to all its affiliated referral agents through excellence, respect and integrity. We offer competitive splits and membership fees, provide business-building marketing tools and have access to top agents in over 3,000 offices in 43 countries worldwide.



Coldwell Banker Realty Referral Network
(800) 533-7996
cbrealtyreferralnetwork.com
Relocation Services
Whether you are moving with your employer or just making a move on your own to a new area, Coldwell Banker Relocation Services will ensure you receive exceptional service from a skilled Realtor who has local geographic expertise.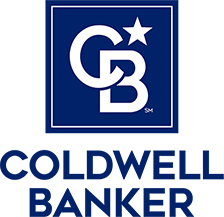 Coldwell Banker Relocation
(800) 833-7356
coldwellbankerhomes.com/advice/relocation
relocation@nrtsouthwest.com
Utility Help
Transfer and connect utilities and home services
Forward mail with the USPS
Notify businesses and accounts of your new
address
Receive special moving related discounts\
Send digital moving announcements to friends
and family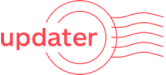 Updater
(212) 951-7330
updater.com
Home Protection Plan
American Home Shield's goal is to provide you with great customer service. With more than 40 years in the service industry, they provide reliable home protection plans for homeowners by offering a wealth of resources to help make your life easier. Home buyers see American Home Shield® as a premium add-on that helps homes sell faster and raise a home's perceived value.

American Home Shield
(800) 735-4663
ahshome.com